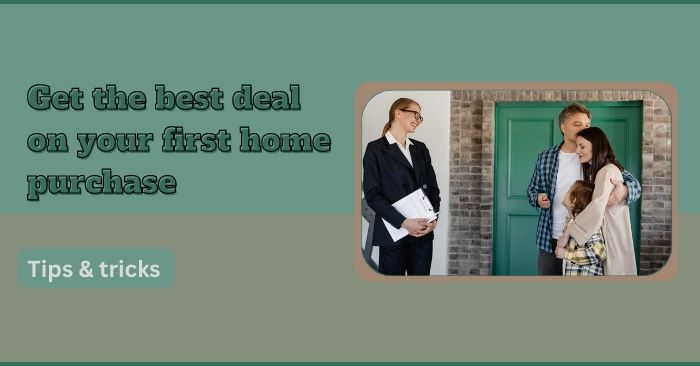 As a first-time homebuyer, you may find yourself asking, "what can I do to get a great deal on my first home?" Purchasing a home is a financial decision that can potentially affect your finances for years to a whole lifetime.
To make sure you get an affordable home matching your homebuying goals, it's best to take a few key steps to give yourself the best advantage during the home purchasing process.
Pay off small debts
A great way to prepare financially before applying for a mortgage loan is to pay off any small debts you have to increase your credit score. Paying off debt at the current moment frees up some of your finances in the future, giving you more funds to work with while lowering your debt-to-income ratio, which can earn you brownie points with lenders.
A great end goal is to pay off your balance in full each month while avoiding interest and still earning rewards and building credit.
Refrain from opening up new credit accounts
If you intend to apply for a mortgage loan in the near future, it's best to avoid opening up new lines of credit accounts that can temporarily lower your score. If you need to open a new credit line to boost your score, then do so well in advance of applying for a mortgage.
Save for a home down payment
Saving money for a home down payment may seem taxing; however, it helps to be intentional with your savings. Start by opening a dedicated bank account and direct-depositing a portion of your income into the account each week or biweekly to continually grow your home purchasing funds.
To expedite your saving process, consider placing savings into a CD account or high-yield savings account. These give the highest earnings from interest out of any other form of savings. Kindly note, these saving methods do make it more difficult for you to pull money from the account to help users refrain from withdrawing money unnecessarily.
Figure out how much house you can afford
Before purchasing a property, you'll need to find out what is a reasonable amount to spend on a home. To accomplish this, you'll need to consider your monthly mortgage, recurring bills, taxes, insurance, and any other expenses affecting your finances. Leave yourself room for savings, emergencies and wiggle room for fun expenses.
With the aforementioned tips, you can prepare for homeownership like a pro, and ease some tension of the homebuying process.