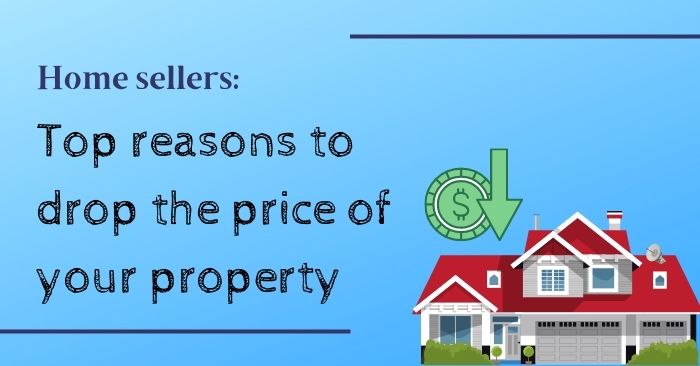 One of the biggest dilemmas home sellers may face is trying to figure out what to price to list their home. For many, their home's hold great personal value, however this may not translate well numerically. This is why it's crucial to work with your real estate agent to identify when it's the right time to drop the price of your home.
There have only been a few showings
If your listing hasn't received the amount of attention you feel is necessary to find a quality potential homebuyer, you may want to consider decreasing the price. Doing so can lead to an all-new pool of potential homebuyers ready and willing to get the home purchasing process underway.
The property has gained plenty of attention but has no offers
If your property hasn't received many offers but has garnered much attention, there are a few things that could be wrong. First, consider the state of being your home is in. Are there any fixes needing to be made? Are many aspects of the property outdated? How's the curb appeal?
Some cost-efficient changes can be made, such as giving the exterior of your home a fresh paint job, or using inexpensive vinyl flooring to modernize your kitchen or bathroom.
However, if larger projects are needing to be made, taking down the cost of the home can attract potential buyers who are ok with making the fixes themselves.
Your home has been on the market too long
The longer a listing stays on the market, the more likely potential buyers are to be uncertain about pursuing your property. They may question the quality of your listing, and may even go as far as to wonder what's wrong with the property if no other buyers are interested.
Working with your real estate agent, you can set a competitive price point to gain positive attention and boost the possibility of selling your home more quickly.
Troubleshooting along with great pricing can get your home in front of the right audience and sold in a timeline meeting your expectations.